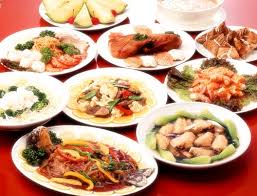 Some people like Chinese Food, some people don't. If you love Chinese Food, this is your kind of page! :P
Chinese Food Lovers!
Edit
Corey!! <3 (ORANGE CHICKEN IS THE BEST) :D
KLA!!! <3 (FRIED RICE AND ORANGE CHICKEN = AWESOMENESS)
Taytertot XD (Taylorr5A&A) The Chinese restaurants near me r the bomb B)
Eileen (Eileen516)
Cupcake (Austiandallycupcake38795) ORANGE CHICKEN + WHITE RICE = AWESOMENESS FROM PANDA EXPRESS)
Shay (Shaynene16) Mostly anything because I'm Asian like that XD <3 
Rossay (PANDA EXPRESS FTWWWW XDD)
Different Chinese Foods!
Edit
 Orange Chicken
 Fried Rice
 Lo Mein
General Tso's chicken
Sweet & Sour Chicken
Beef & Brocoli
Noodles
(Add More!)