FOOLA is the pairing of Food and KLA (KidLovesAuslly)!!! :P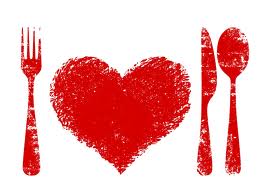 KLA's Note: Really Rossay? Really?
Rossay: YUUPPPPPP I had to make a page XDDD
KLA: You are all kinds of weird.
Corey: LOL BEST PAIRING NAME EVER XDDD
KLA: You too Corey. You too.
Rossay: KLA can you say I LOVE FOOD so I can take a screenshot and add it XDD
Corey: NOOO I LOVE FOODD :D xD
KLA: Hmmm.... Should I say it and not save Corey or Save Corey? Hm. >:) I LOVE FOOD! :D
Rocky: Eh...... ship it as friends. XD
Corey: Nooo KLA stay away from my BF >:( XD XD XD 
Rocky: I totally ship Corey & Food!
KLA: NEVER!!!!!! XD And Le Gasp! Rocky! How dare you! xD
Corey: THANK YOU ROCKY! YOUR MY NEW BEST FRIEND :D XD Stay away from him or ELSE THIS WILL GET UGLY -.- XD 
KLA: I don't like you Corey.... -.-
Rocky: Sorry KLA but Corey & Food are just so adorable together!
Corey: Love You Too KLA :D XD -.-
KLA: Don't bash my ship here. -.-
Rocky: So you do love food?
KLA: Yes.
Rocky: Sing it with me everyone! Food & KLA sitting in a tree!
Corey: I'm not singing that -.- xD
Rocky: K-I-S-S-I-N-G
KLA: Aw. Is wittle Corey jeawous of Food and Kwla? :3
Rocky: First comes love!
Corey: THEN COMES WHEN FOOD DUMPS KLA! B) XD 
KLA: Corey. Get off this page. -.-
KLA: Man... No one said anything in a while..
Corey: HIIIIII 8D
Rossay (FOOLA FTWWWWW XDDD)
KLA (GO FOOD! :D)
Foola moments
Edit
Brb gotta go find some xDDDD ~Rossay
Community content is available under
CC-BY-SA
unless otherwise noted.