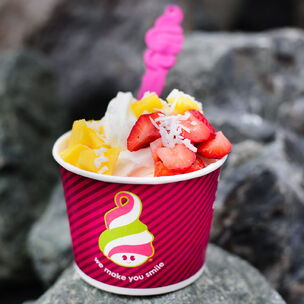 Everyone loves Fro yo, and everyone loves going out to fro yo places! :D 
Fro Yo Lovers :O
Edit
Let's face it, we love going out for Fro Yo! It's so good! 8D Put your name here if you like Frozen Yogurt! 
Melody (SO DELISH 8D)
KLA (It's good stuff. :D)
Corey (SO AMAZING I LOVE IT :DDDDDD <3333)
Liz (just perfection!)
Frozen Yogurt Resturants!
Edit
We love going to the variety of Frozen Yogurt places; there are so many to choose from! Put your faves here!: 
Pink Berry! 
Menchies!!! :O 
Yogurt Land!! 8D 
Fro Yo Gallery
Edit