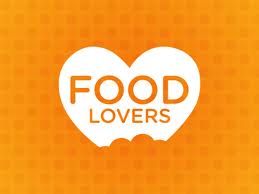 This page had to be created. Im sorry. xD xD
Our Food Lovers!!
Edit
Add ur name if you're a Food Lover! xD
Madi! (Madi60517) -Loves food the most-  (Note From Corey: *Dramatic Gasp* Madi! How dare you say that!) xD
Corey!!!!!!!! <3 (CoolCoreyCat13) *Queen Food Lover* <3 xD
Melody (AustinAllyR5&More!) I LIKE PIE! DID I MENTION I LIKE PIE??!! 8D 8D XD FOOD ROOOCCKKKSSS
<gallery type="slideshow"> 200px-4c8174a9efc56e01894adef7136e08db.png 200px-Food_lovers1-01.jpg 200px-Screen-Shot-2012-01-10-at-10.17.01-PM.png 200px-TFL_Blog_Stamp.jpg Food!over.jpg </gallery>Taytertot! (TaylorR5A&A) DURRHHH I'M A FOOD LOVER XD
ZE ROSSAY :D (Rossome:)) FOOD AND ME ARE MEANT TO BEEEEE :p
KLA :P (KidLovesAuslly) Food. Is. Life. :P
LA VIOLET (Fiolet4eva) BIGGEST FOOD LOVAH  
Vero :P (Veronicalovesauslly4life) I WANT A DEZ WEDDING CAKE RIGHT NOW!!!! XD 
Esther (Bombom6206) I JUST LOVE FOOD MORE THAN CORE .......... WHAT!?! I SAID NOTHING xD
Scream (SCREAM4AUSLLY) I <3 FOOD!!!!!!!!!!!
Rocky (AusllyRocking) I am the God of food! (Note from Forever: no, no you're not Rocky. XD) (Note From Rocky: yes I am) (Note From Corey: Rocky, u really aren't. xDDDD) (Note From Rocky: Yes I am!)
Forever (Foreverauslly2011) "I always used to think that I'd tell the story of us, how we met and the sparks flew instantly" You mean like me and food? :3 WE'RE A PERFECT MATCH!!!!!
MusicFan (TheRossome,LaurificR5Lover!) Food is good :P
TommyMonster (TommyTom77) FOOD IS EPIC AND I DROOL THINKING ABOUT IT HMMM FOOD *DROOLS* XD lol
Megan (AustinAndAllyAddict) I'M MARRIED TO FOOD, EXCEPT NOT VEGGIES. COREY'S MARRIED TO THEM. <3 
Cupcake (Austinandallycupcake38795) Since someone else is the Queen of Food... I SHALL BE THE PRINCESS OF FOOD!!!!!!!!!!!!!!!!!!! (hugs spagetti, ice cream, steak, Sprite, pears, and hot dogs) Luv ya food...
Jessica (Dechel-Auslly-Flyna) I love food, food loves me, that's the way it's meant to be da da da da da da da :P
IC
Marley (Mrs.NiallHoran13) IDIOTS IM THE QUEEN OF FOOD. if not, cake. <3
Shay (Shaynene16) THE ALL TIME FOOD LOVER
Ashlynn
Perry~Without Food We Die :'( XD
Liz-I'm the queen of desserts! I love to eat food!!
Section heading
Edit
Write the second section of your page here.
Community content is available under
CC-BY-SA
unless otherwise noted.