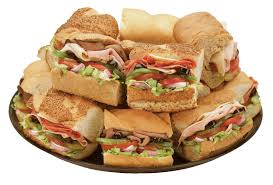 There are a TON of different types of sandwiches out there! :D
Sandwich Lovers!
Edit
Corey!!!! <3 (Nom Nom Nom Sandwiches) :D
KLA <3 <3 (Sandwiches are awesome!)
Taytertot aka Taylor xD (TaylorR5A&A) I seriously am addicted to Po boys now O.O
Eileen
Rossay (Sandwiches are da bombbbb)
Ashlynn
Different Types Of Sandwiches!
Edit
Grilled Cheese Sandwich
Ham and Cheese Sandwich
PBJ Sandwich
Chicken Sandwich
Sloppy Joe (What? It's a sandwich.)
Turkey Sandwich
(Add More!)
Please feel free to add any sandwich related pics! :D
Community content is available under
CC-BY-SA
unless otherwise noted.